Our elegant wine tours in Long Island
Long Island, NY, is a recognized wine landmark where you can find award-winning vineyards and wineries, as well as a great selection of the best wines. Additionally, during your winery tour, you can enjoy the beautiful scenery of both the North Fork and South Fork of Long Island and other excellent places to dine and shop. No matter if you are looking for a great plan for a bachelorette party, birthday, corporate trip, or just a relaxing time, our LI vineyard tours are perfect for all occasions. We have a great variety of wine tour packages for all group sizes and tastes, but if you need advice to choose the perfect option, contact us; our customer attention agents and book specialists are waiting for your call. With our wine-tasting tours, you will have a great day guaranteed, so reserve now!
Why choose our Long Island wine tours?
We recommend our elegant wine tours if you are looking for an absolutely wonderful experience for a special day. The Long Island wine country is one of the most famous in the world, and whether for wine enthusiasts or experts, the LI area is a must-see destination. How many vineyards are in Long Island? From the beautiful North Fork to East End, you will find over 60 Long Island vineyards and world-class tasting rooms. Also, there are farm stands, restaurants, and other local attractions that you can include during your wine tours on Long Island. But the best thing is that with a short trip outside the bustling town, you will enjoy nature and explore more about the world of wine across the most famous Long Island wineries.
Thanks to our personalized service, you can easily adjust the details of your wine-tasting tour according to all your needs and preferences. Whether the group range, choosing your preferred Long Island wineries, or even the style and size of the vehicle to travel with your friends, we offer the ease of creating your own package. But if you prefer to be simple, call and let our advisors and book specialists will take care of finding a suitable option from our great variety of wine tour packages. Apart from enjoying wine tastings, you will have an educational experience about the remarkable wine community of Long Island, its stories, and making-process tradition. Whether you plan to take an entire day or a weekend in Long Island, a winery tour is perfect for a great time.
Have a perfect day and the most fun touring the East End, South Fork, and North Fork of Long Island, and know its premium LI vineyards.

The best Long Island wine tours
Excellent transportation service for wine tasting tours
If you are in charge of your sister's bachelorette party or business travel, our elegant wine tours are the best option, thanks to our limousine service included. As one of the leading limousine companies in New York and the Tri-state area, we have a large selection of luxurious limousines, party buses, charter buses, and vans. So we have the perfect vehicle for any group size, from our charter buses for larger groups of 30, 55, or more passengers to our stretch limos for smaller groups of 10, 18, or 20 passengers. No matter if you travel with your relatives, friends, or co-workers, we always have a suitable vehicle that meets your transportation needs and requirements. Our experienced staff members are willing to answer your doubts and request, so call and obtain more information about our vehicle options.
The best wine tour experience is at your fingertips, thanks to our Long Island wine-tasting tours. We assure you will not only have an amazing time during your guided tour across the North Fork Wineries and local vineyards but also on the road with our featured vehicles. Any party bus, limo, or charter bus you choose is equipped with premium amenities for an enjoyable ride. Get a lot of fun with HDTVs, a powerful sound system, built-in bars and coolers, comfortable seating, and more. The best thing will be to avoid the headaches of lost time in the traffic, seek parking, or take care of any trip detail. With our professional chauffeur service, it's enough that you let us know your pickup location and itinerary, so your designated driver will take control of your trip.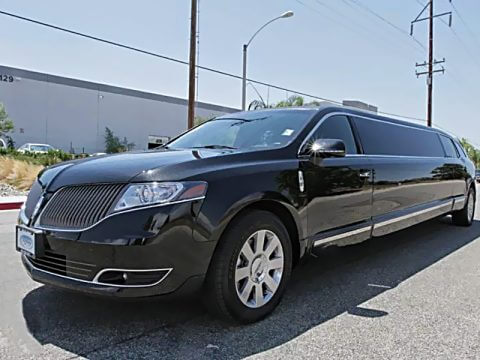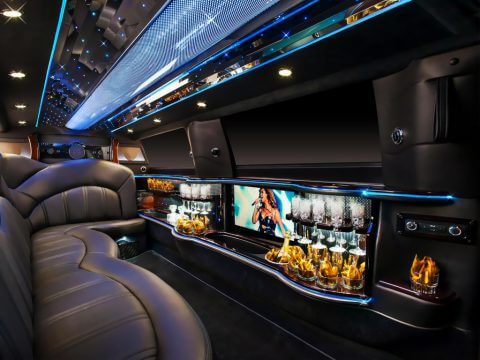 Have the best time with our Long Island wine tours!
Are you looking for plans for bachelorette parties, weddings, or corporate outings in New York? Long Island is home to most wineries in the area, so you have a wide variety of options for your wine tour. Guided by a tour guide and expert wine producers and tasters, you will be able to learn about flavors, aromas, and the production of the best wines in the region. Taste a great selection of wine accompanied by delicious wine pairings and enjoy the great sunsets these vineyards and wineries offer. Besides, many of these places have event rooms, picnic spaces to bring your own food or boxed lunches, restaurants, wine shops, live music, and many other indoor activities. Don't spend more time thinking about it; ask for our wine tour packages and reserve your Long Island wine tour.
We have the most affordable prices for Long Island winery tours, so don't worry about any type of extra cost or hidden fees! Our wine tour packages include tasting fees, a tour guide, round-trip transportation service, chauffeur service, and some stops to restaurants, shops, or farm stands of your choice. If you are ready to organize your wine tour in Long Island, call us, and our customer attention agents will advise you.